Hosted by:
---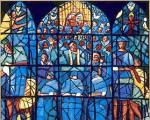 Gary Villablanca Duff is the award-winning Executive Producer and Host of the syndicated radio-talk program The Gary Duff Show.
The show has featured interviews with Nobel Peace Prize Recipient Elie Wiesel, Secretary of State John Kerry, British royal and Duchess of York Sarah Ferguson, actress and activist Eva Longoria, NBA basketball player Chris Bosh and even an exchange with then President of Iran Mahmoud Ahmadinejad.
Along the way, Duff garnered the mentorship of legendary radio hall of famer Barry Farber, NY icon and Bloomberg talk show host Joe Franklin, and anchorwoman Connie Chung, who compared the young journalist to her husband, Maury Povich.
Schedule
Sunday - 11:30 am - 12:30 pm
Playlists