Hosted by:
---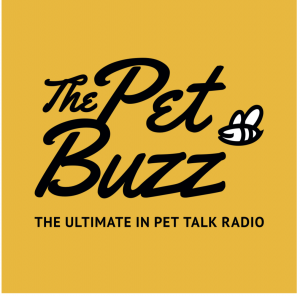 Hosted by: 
Petrendologist Charlotte Reed & Michael Fleck, DVM                          Genre: Pets
Schedule: Saturdays, 9:00AM -10:00AM
About the show
"The Pet Buzz," hosted by Petrendologist Charlotte Reed and Michael Fleck, DVM, is the ultimate in pet-centered radio shows. The Pet Buzz keeps you in the know and in the now for everything your pet needs, wants, and deserves. From working with thousands of dogs and cats over the years, Ms. Reed and Dr. Fleck see no reason to keep their knowledge a secret.Since teaming up both personally and professionally, Ms. Reed and Dr. Fleck, as the Dynamic Pet Duo, share breaking animal news and discuss pet trends with pet lovers regarding pet health and wellness, behavior and training, solution-oriented products, art, books, culture, celebrity gossip, travel, and everything else pet-related in today's marketplace.On their show, the pet power couple also talk with an incredible list of guests: veterinarians, pet industry specialists, celebrities, politicians, and other notable friends. Additionally, they create special programming for the Triple Crown of Thoroughbred Racing (Kentucky Derby, Preakness Stakes and Belmont Stakes) and the Westminster Kennel Club Annual Dog Show—the oldest sporting events in the United States. And, don't miss the buzz-worthy freebies that are awarded to one lucky listener each week! Moreover, Ms. Reed & Dr. Fleck encourage you to share your comments and questions on The Pet Buzz social media pages. Click here to visit: Facebook, Twitter and Instagram.   Or you can write us at team@thepetbuzz.com. For more information, visit www.thepetbuzz.com.
Schedule
Saturday - 8:00 am - 9:00 am
Playlists